Good Morning!
Happy Thursday….the week is almost done! Today I've got some inspiration from the sea, but before that…..did you catch me over at Decor Happy yesterday? I was sharing my rendition of the Man Cave.  Vanessa has rallied some great bloggers (Jen, Tim, and Amy to name a few) to help her get some design ideas for her fourth bedroom which she is converting into a (so-called) Man Cave for her hubs. Check it out!
But today, I'm talking inspiration from seaglass.  I found this lovely seaglass necklace from  Bouvier Jewelry on Etsy and was immediately drawn to the colours. I love seaglass and often collect it off the beach when I'm at my cottage.  Sure, it's the result of someone's trash, but it's trash with a story, a history.  And that weathered broken glass just happens to be very pretty.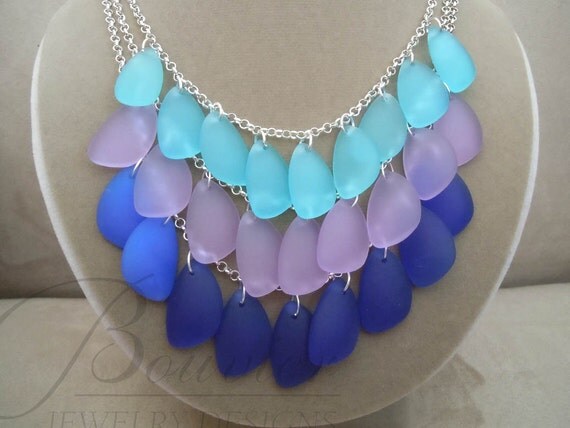 And then I found this seaglass inspired office space….doesn't it look like a calm and inviting place to work?
via (original source unknown)
And then I created this seaglass inspired summer outfit…..
via my polyvore (sources found there)
I'm kinda in love with those light purple wedges….
Hope you have a great day!
XO,
Related posts: