Good Morning!
It has been a long time since I have posted in my Masters of Furniture series. Way too long! These are some of my favourite posts to write.  I love learning about the history of design and delving into the lives of these design icons.  Today I'm featuring Ludwig Mies van der Rohe, German-American architect and furniture designer.
Ludwig Mies van der Rohe was born in Germany, and remained there for the first half of his career.  As with many of the other masters of modern furniture, Ludwig was an architect by trade.  He began his career working in an interior design studio and then in an architecture studio under Peter Behrens.  His talent was noted at an early age, getting his first commission for a home at the age of 20.  Some of the most famous buildings of his career in Germany were the Barcelona Pavilion and the Villa Tugendhat.
The Barcelona Pavilion was the German pavilion for the 1929 International Exposition in Barcelona, Spain and has been an influential building as a representative of modern architecture.
"Barcelona mies v d rohe pavillon weltausstellung1999 03". Licensed under CC BY-SA 3.0 via Wikimedia Commons.
The Villa Tugendhat was commissioned by Fritz and Grete Tugendhat for their home in Brno, Chechoslovkia.  They lived in the house for only 8 years before they fled the country in after the Munich Agreement.  It was severely damaged at the end of  World War II, and was then used for various purposes for decades after the war. In 1967, Greta Tugendhat returned to the villa with a senior architect from Mies's Chicago studio and explained the original design to him, and a group of Czech architects began to bring the home back to its original glory. The villa was designated a World Heritage Site by UNESCO in 2001.
"Villa Tugendhat-20070429" by Daniel Fišer (-df-) – Own work. Licensed under CC BY-SA 3.0 via Wikimedia Commons.
Mies specified all the furnishings for both these buildings, in collaboration with interior designer Lilly Reich with whom he was in a relationship at the time. His most iconic furniture design, the Barcelona chair, which he designed with Lilly, was created as part of the Barcelona Pavilion but was first used in the Villa Tugendhat.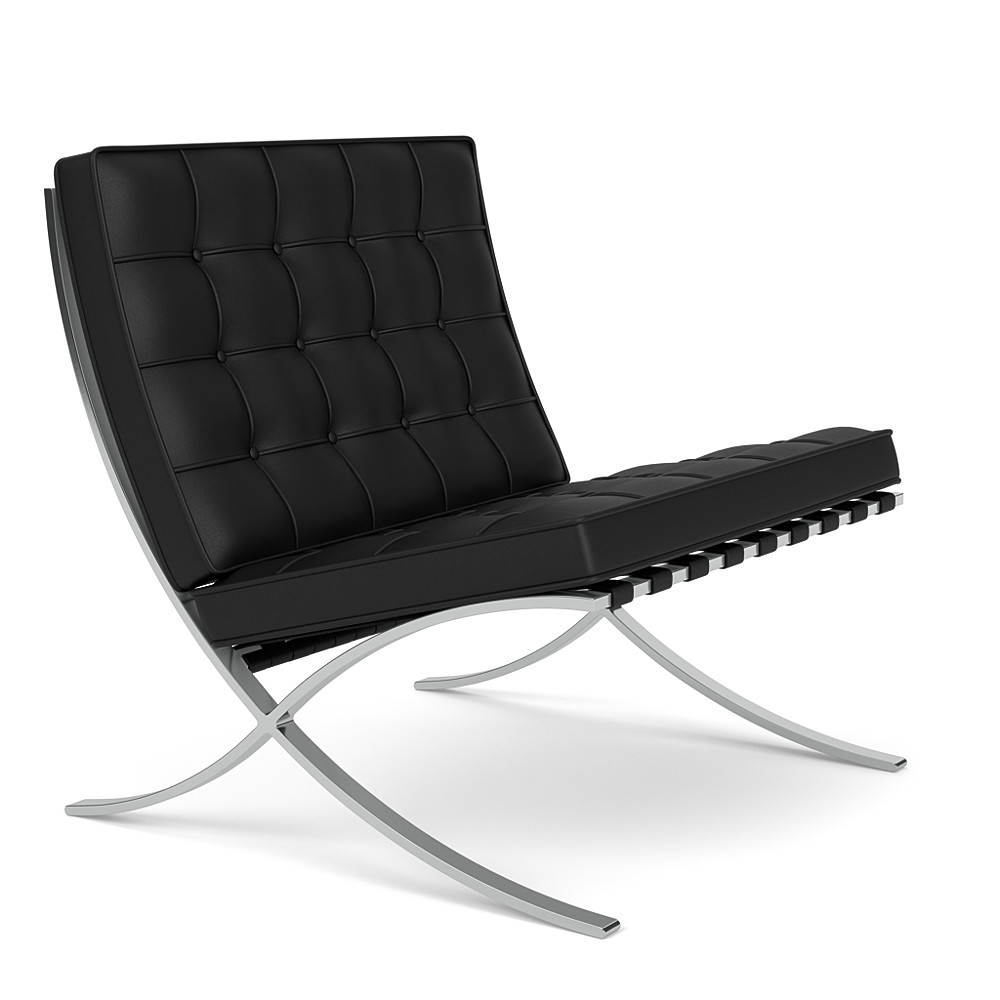 Two more of van der Rohe's famous armchairs (also in collaboration with Lilly Reich) were specifically designed for Villa Tugendhat; the Tugendhat chair and the Brno chair.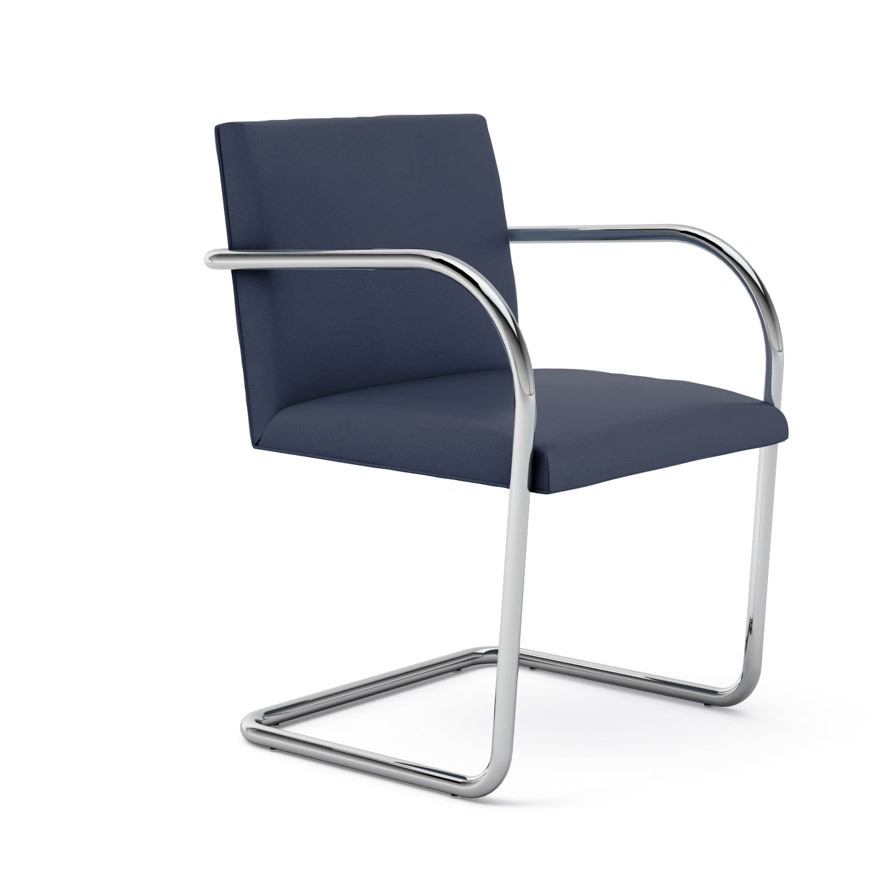 Knoll furniture now owns the rights to these 3 designs and the Barcelona and Brno chairs are still in production today, along with many knock-offs.
In 1930 van der Rohe was named director of the Bauhaus, the famous German school of experimental art and design, which he led until 1933 when he closed the school under pressure from the Nazis.  In 1937 he immigrated to the US, where he would take on the role as head the department of architecture of the newly established Illinois Institute of Technology (IIT) in Chicago.  In addition to a highly influential teaching career in the US, he would go on to design many more iconic modern buildings.  His most notable include:
S.R. Crown Hall in Chicago
Photo via Wikimedia Commons, Attribution: Joe Ravi
The Seagram building in NYC
via Wikimedia Creative Commons
The Neue Nationalgalerie Berlin
photo via Wikimedia Commons attribution: Manfred Brückels
Something else you might be interested to know is that many common quotes were coined by this design dynamo….
"Less is More"
"God is in the details"
"It is better to be good than to be original"
All these are Ludwig originals!  A wordsmith and a creative genius.  In general I think this masters legacy is more in buildings than furniture, but considering his furniture designs are still being sold today made me still want to include him in this series.  I hope you enjoyed this little walk back in the history books.
XO,