Good Morning!
I don't know about you but I love the color, glitter and shine that comes with holiday decor. It's fun, whimsical and makes me feel like a kid.  However, that doesn't mean I don't also love the natural aspects of holiday decor. I'm a big proponent of the real Christmas tree and using cedar boughs as often as you can. And although it would be hard to eliminate all the glitz in my holiday decor, I do occasionally have the urge to go au natural.  Today I'm sharing some natural holiday decor ideas that I think are pretty lovely.
You gotta love this pretty magnolia leaf garland.
Cedar boughs and a simple candle in a outdoor setting.  Kinda perfect
What is more natural than dried fruit? And this mini tree decorated with dried lemon is great.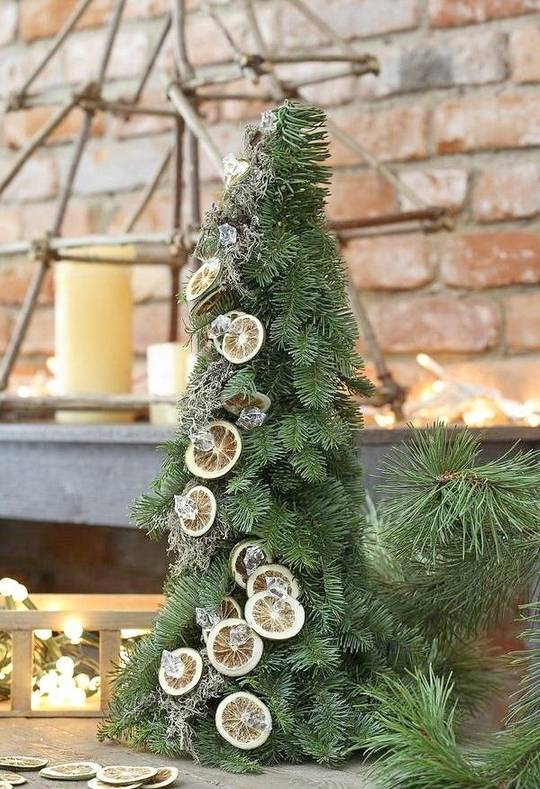 Pretty trees in simple water jugs.
Real mistletoe….pretty and could get you a smooch.  Good combo.
Simple garland, wood accents, and some animal love to boot.
You know I love antlers in decor, so I obviously quite enjoy the use of these to display these gorgeous natural garlands.
How lovely.
As we are now in our last week before Christmas, and in the spirit of the holiday, tomorrow I will starting a little series called…
…where some of my blogger friends will be sharing their favorite holiday traditions with all of you!
Have a great day!
XO,