Good Morning!
Boy oh boy do I ever get excited about a good conversion project. Especially ones that I could actually visit if I was so inclined. Today in my Convert It series, I'm featuring a lovely hotel in Park City Utah, the Washington School House.  The hotel was originally one the first three schools built in Park City in the late 1800's. While the school survived the great fire of Park City in 1898, after declining enrollment in the depression era the school was sold to the Veterans of Foreign Wars and then used for social events and dances into the 1950's.  It wasn't until 1984 that it was purchased and renovated into a bed & breakfast which operated as the Washington School Inn. In 2011 the current owners completed a massive renovation and the it became the gorgeous Washington School House that you see in the photos below. Very few places can be described as both luxurious and quaint, but I think you'll agree when you scroll through the photos below that this really is both.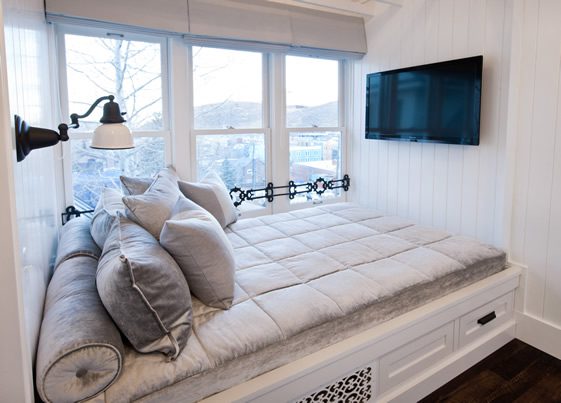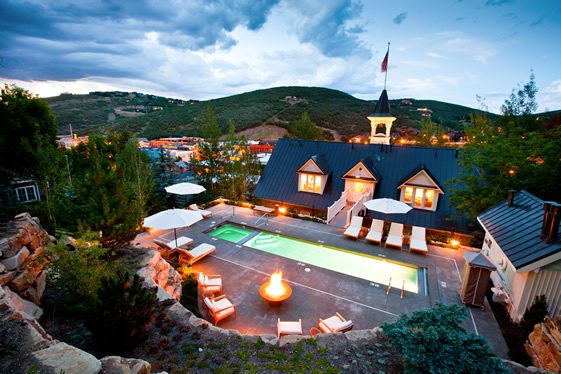 All photos via, Washington School House website
The hotel was Paul and Shannon Wehsener and they did a beautiful job creating an elegant cozy space and preserving the exterior charm.  I love the furniture, the bright white walls, and gorgeous lighting choices. I spent a couple of days in Park City to do some skiing after I went to Alt Summit  in Salt Lake City a few years ago.  I happened to be there during the Sundance Film Festival so accommodations were scarce and very expensive for even the sketchiest of the rooms (mine).  I expect these beautiful rooms were booked but some elite movie producers at that time.  But at a less busy time of year, it would certainly be a cozy place to spend a few days.  Perfect for either a ski getaway or a few days in the Midwestern sun.
XO,