Good Morning!
I had a great weekend with my visiting with my parents (which isn't finished because I have today off, WOOHOO!).  We went to the Royal Winter Fair, the Bond exhibit at the TIFF Lightbox (which I would highly recommend if you enjoy the Bond films) and did some shopping. Good times.
But back to the business of the day…my Last Weeks Loves….and here. we. go……
1. Gemma at The Sweetest Digs shared this great Mason Jar soap dispenser DIY last week.  So nice and SO simple for anyone to try! Love.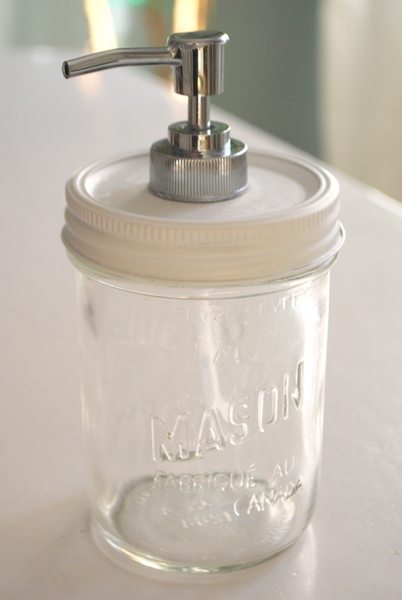 2. Is this not the perfect holiday dress?  J'adore.  Spotted over at the ever stylish Sarah Russell Interiors blog on Friday.
3.  Poppytalk provided a great 2012 Holiday Card Round-up this year (part 3 was this week, you can see Part 1 and 2, here and here).  Boatloads of great cards. This great one comes to you from Hello Lucky. Wish they had a Toronto version…
4.  Don't these look scrumptious?  I found Lara Ferroni's recipe for Chocolate Coconut Caramel Cookies on Design Sponge this week.  For the holidays you could add a little red icing bow at the bottom and make them wreathes!
5. This is awesome.  A DIY Mini Marquee Sign with lights from Oh Happy Day!  And it actually appears to be easier than it looks.