Good Morning,
As an upholsterer, I always have my eye out for a piece of furniture with a great shape. Lately, I'm more than a little obsessed with curved sofas. There is something about a curve in a sofa that gives the whole room a softer edge. Not to mention that there are so many beautiful ones out there! And you know how circular dining tables are often more conducive to good conversation? I'm going to bet it's the same thing for sitting on a curved sofa.  For all you traditionalists out there, I know that immediately you are thinking that curved sofas are mostly mid-century modern and retro in their design. And yes, vintage stores are packed with those beauties. However, many contemporary furniture manufacturers like West Elm and Crate & Barrel are now carrying curved sofas, so I am starting to see them pop up more often in traditionally designed spaces. Here are some examples of curvy goodness for your Friday viewing pleasure.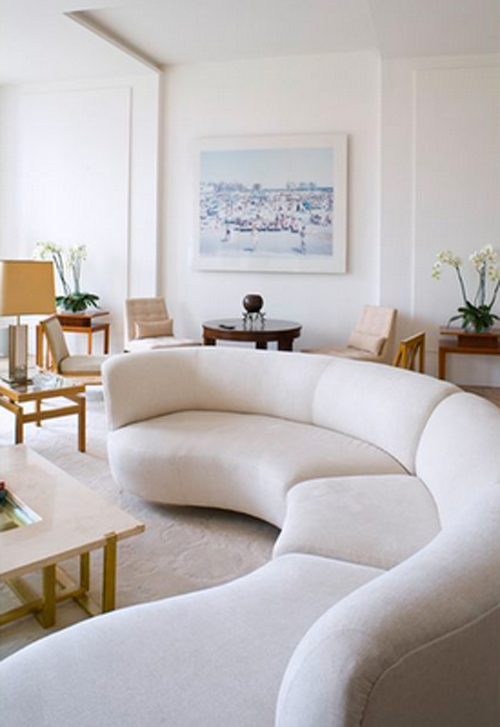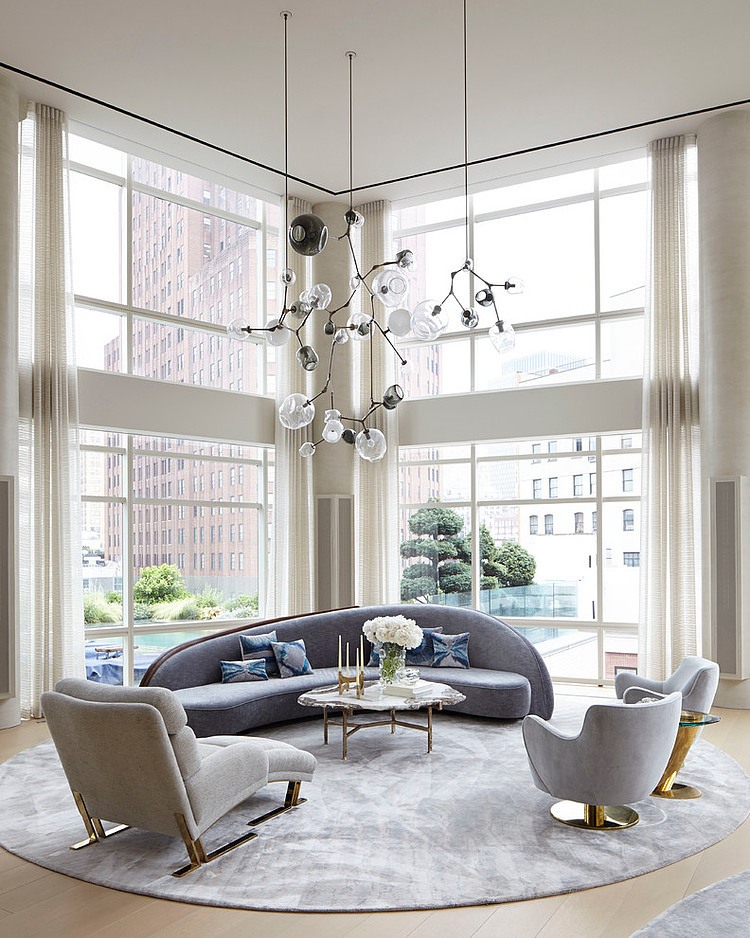 1/New England Home magazine, photo via John Bessler 2/The Fig House Designed by Emily Henderson (photo from website)3/Designed by Parisien designer Pierre Yovanovitch (photo from website) 4/Photo via Mitchell Gold and Bob Williams Home 5/Designed by Amy Lau, photo via Home Adore 6/Photo via Domaine Home by Angus Fergosson
Sadly I don't have space for one of these beauties but if you do, maybe you should get one so I can live vicariously through you.  Have a lovely weekend!
XO,