Happy Mother's Day everyone!
Today's post is a tribute to my wonderful Mom…
My mom is all of the above and more.
My Mom always put us first, and I'm sure she gave up more than I even noticed. But she never once complained.
My mom is a nurse, just recently retired, and although she sometimes complained about the day to day annoyances of her job, she was very dedicated to caring for patients. She always makes a big effort to make people who are at their worst feel just a little more comfortable.  And she showed even more loving care when my brother and I were sick.  When I'm feeling sick now, I still want my Mom to come and help me feel better.
I've learned so many things from my Mom. How to make the best granola and the best Christmas candy, how to bring down a fever, and how to properly weed a garden (you have to get ALL the root!!).
 I owe so much to my Mom, and want to tell her today that I am…
…though it doesn't feel like enough.
Another thing you should know about my Mom is that she thinks the price of greeting cards is highway robbery.  It's a good thing now you can send free ecards, OR you can find them on the internet and post them on your blog!  Here are some funny ones I found for mothers day….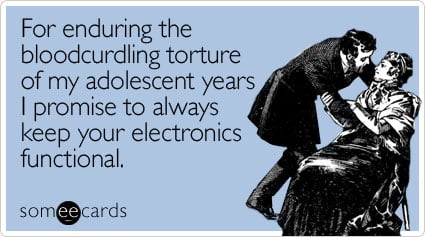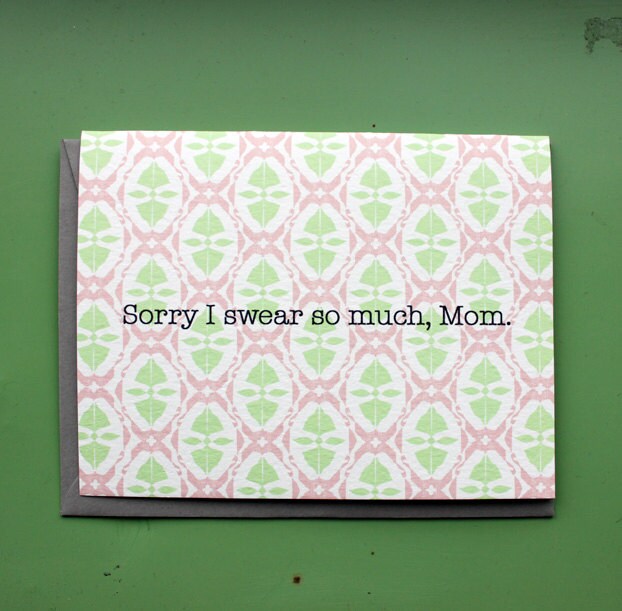 (the above is particularly appropriate for me…sorry Mom)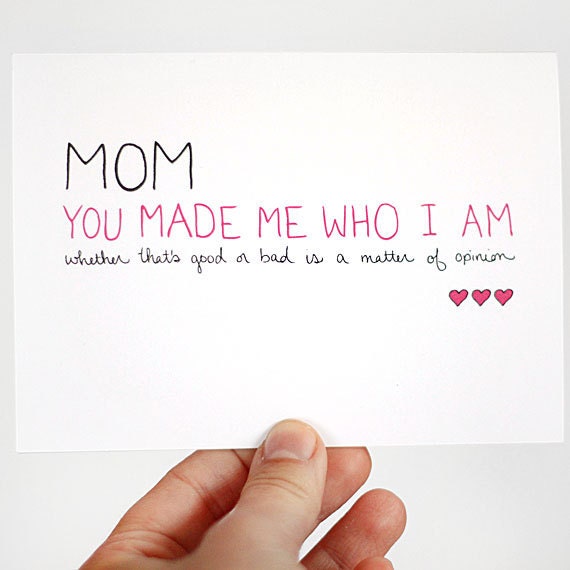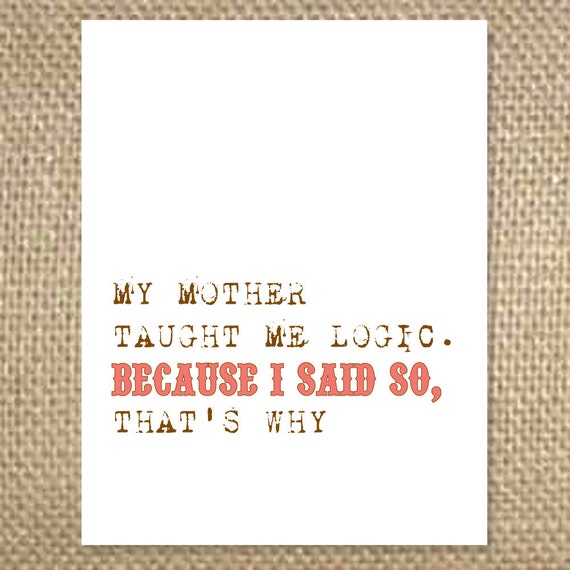 I love you Mom! Have a great Mother's Day!
And Happy Mother's Day to all the other Mom's out there!
XO,