Good Monday Morning!
Alas, the weekend has come and gone now back to the grind….boo! But I had a great time over the weekend celebrating my birthday so I can't complain too much.  Unfortunately, due to some technical difficulties with my camera, I have no pictures to share, but I can assure you it was a fun time.
As I think many bloggers do, I draw a lot of my inspiration from other bloggers and this past week there were lots of great posts by my fellow bloggers, and today I'm featuring a few that caught my eye….
1. I love this painted lampshade DIY posted by Jenny over at Little Green Notebook.  I've actually been searching for a new lampshade but now I might actually tackle this on one of my own lampshades instead!
2. Rosa over at Flutter Flutter found these adorable little paper clips at Daiso and posted about it.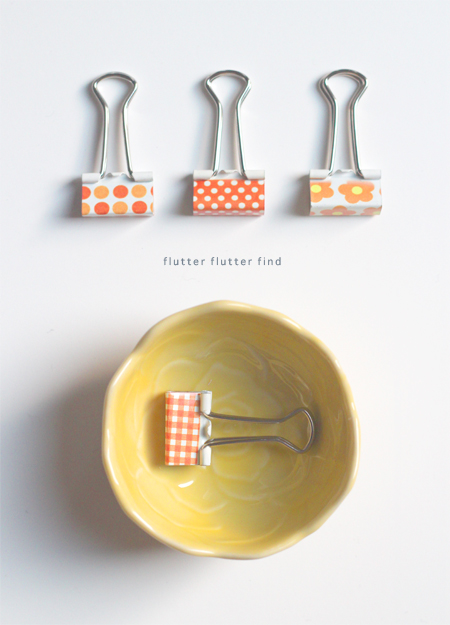 3. The ever style-saavy Victoria over at VMac & Cheese did a great post about lace shorts.  I personally love them but it would take the right style for me to buy a pair and  actually pull them off.  She provided a great list of style options here.
4.  Brittany at My Daily Randomness always has such great recipe posts, but this Sour Cream Coffee Cake made me salivate.  I love a good coffee cake, it makes me feel warm and cozy.  I'm not the greatest cook but I love to bake and this one is now on my to try list, fo' shizzel.
5. I always love the fun finds in the posts written by Lisa at Wicked and Weird, and Saturday's post on Lost Type Co-op, a site featuring super fun retro style fonts (in which the designers get 100% of the earnings from the purchase of the fonts) was no exception.  Here is an example of one of the fonts that Lisa featured.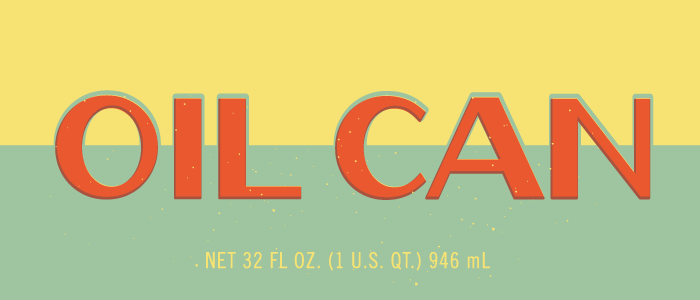 6. I loved this light featured here last week on Design Sponge (and many others) from Apparatus lighting.
7. Oh, how I love a good art find, and Christine over at Bijou and Boheme is the BEST at discovering talented artists and sharing them with the world.  She and I also share the same brain when it comes to art, so I always love her choices.  This past week she featured a giveaway of a print from Zoe Pawlak whose work is crazy gorgeous.  The giveaway is over but you NEED to check out Zoe's website to check out beauties like this one.
8. And finally, I saw these paint dipped wooden utensil DIY on House of Earnest via this post on Poppytalk.  How cute!
Have a great day!
XO,